Funders
The Whole Child Project was established in 2000 as a pilot in Manatee County through a partnership with The Lawton Chiles Foundation and the community.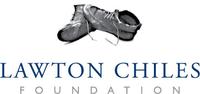 Thousands of volunteer hours were logged working in partnership with Electronic Training Solutions to develop a ground-breaking web based tool to link families directly to services, providing a virtual one-stop shop for resources, while also providing critical data around children and services. This work providing the backbone to the system is now known as the "Whole Child Connection". Initial financial support from The Lawton Chiles Foundation has been replaced with funding from a variety of sources. Yearly support has come from Manatee County Government's Children's Services and United Way of Manatee County. Smaller grants have been awarded to Whole Child from Bradenton CCRA, Blake Medical Center, United Way Women's Leadership Initiative of Manatee County and the local Knight Foundation.
In 2005-07, Whole Child was awarded a sizable two year grant from the Knight Foundation to increase the number of Earned Income Tax Credit (EITC) filings by eligible families and promoting financial literacy.
In both 2008 and 2009, Manatee County Government Neighborhood Services awarded Whole Child Manatee funds for the delivery of Volunteer Income Tax Assistance through a Community Development Block Grant.
In-kind donations from the Manatee County School Board, Manatee County Government, Suncoast Workforce Board , and Community Haven for Adults and Children with Disabilities (CHAC) total over $150,000.
Document reader download links